Tech Devil
Administrators
​
Developer:
Dark Naughtylus Adult Studio
Patreon
-
SubscribeStar
Version:
0.1.4
Release Date:
2019-10-15
Last Updated:
2020-03-09
Censored:
No
OS:
Windows
Language:
English
Genre:
3DCG, Male Protagonist, MILF, Monster girl, Paranormal

Planned fetishes / kinky stuff : Corruption, Manipulation, Romantic, Lesbian, Interracial, Voyeurism, Cheating, Threesome, Foursome, Harem, and many more........
Overview:​
Eternal Lust is an adult visual novel game. You'll be playing the role of a college student and live a normal life. Guide him in which path should he take, good or evil. You will encounter numerous hot chicks on this journey. Make them fall in love with you, or corrupt them and lead them to their submission or even mind break, the choices are in your hand. Plus, there will be no GAME OVER. Life is a bitch, so deal with it. Different endings for every decision you have made, so choose wisely.
Changelog:
Gameplay
&
Planned features
:
Gameplay :
- Visual Novel story progression
- Brothel business management
- Dating sim, corruption, submission stats
- Quest progression
- Powered by Renpy Engine
- 3D models rendering
Planned features :
- 50+ quests to complete (Daily quests + special quests)
- 10+ characters to interact
- Stats, energy and money system
- Interactive dialogue
- Dating system
DOWNLOAD
Win -
MEGA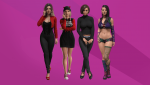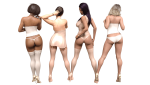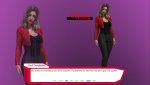 ​
Last edited: