Developer
: Hasoyua -
DLsite
Thread Updated
: 2021-01-29
Release Date
: 2017-03-14
Censored
: Yes
Version
: Final
OS
: Windows
Language
: English (Fan Translation)
Genre
:
2d game, 2dcg, adventure, anal sex, bdsm, big ass, big tits, censored, creampie, fantasy, female protagonist, groping, group sex, japanese game, lactation, lesbian, mind control, monster, multiple penetration, oral sex, pregnancy, prostitution, tentacles, turn based combat, vaginal sex
Overview:
Two decades ago, monsters invaded the quiet land of Remote Snow.
Two decades later they came again. This time, Mina fought hard to protect her land,
but in spite of this a mysterious summoner captured her.
After being ravished by tentacles for reasons unknown, Mina broke free.
Help her navigate the maze in search of exit while her body craves more...​
Installation
:
Developers Notes:
-This is a multi-ending escape RPG designed so you can avoid almost all battles.
Of course you can win the classic RPG way, but it's possible to use your own play style.
Adjust the difficulty, tailor gameplay to your pace with message skip and battle speed.
Failed battles and prostitution are surefire ways to see an H scene.
-H scenes and all their variations are unlocked when you watch once, so you don't have to replay constantly.
-Leveling up is simple, but beware overleveling, which on top of weakening sex attacks will bring about a game over.
-If you get a game over, you can still continue with all your items and equipment up to that point.
-Please note the protagonist's HP is separate from her outfit display.
There aren't many enemy attack patterns (for example, that will reduce her clothes.)
-Gameplay lasts under an 1 hour if you don't care about events,
and about 2 hours if you collect events and attempt the Good ending.
Translator Notes
:
v.210119
- CommonEvents final draft
- Maps translation final draft
- Playtested for all endings

v.210113
- All UI elements translated
- Opening Scene translated second draft
- All Maps translated first draft
- CommonEvents MTL
DOWNLOAD
Win
:
PIXELDRAIN
- UPLOADHAVEN -
WORKUPLOAD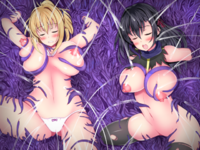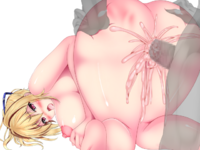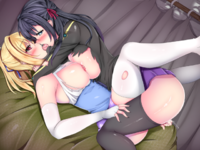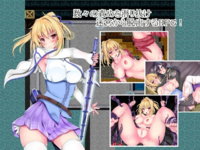 ​