​
Developer:
Five Against One
Patreon

Version:
S1M03 0.6
Release Date:
2019-12-13
Last Updated:
2019-12-13
Censored:
No
OS:
Windows, Linux
Language:
English
Genre:
3DCG, Male protagonist, Animated, Gay, Romance, Handjob, Vaginal sex, Anal sex, Harem, MILF, Cheating, Sleep sex, DILF, Voyeurism, Sissification (Not the MC), Corruption, Mind control (Hypnosis), Swinging, Futa/trans, Group sex, Handjob, Oral sex, Exhibitionism, Trap

Selectable sexuality, MF, MM, MS, MMF, MMM, MMFF, Straight, Bisexual, Slice of Life, Blowjob, MFF, Seduction, Public Sex, Cuckold, Crossdresser, FILF, Aliens, MSS, Appearance changes, Chubby
Overview:​
For years you have lived your life alone and "very good, thanks!". Enjoying as you want, drinking with friends, sex without commitment, flexible jobs... Until the daily life of your new neighbors begin to remind you of a past that you tried to erase from your life. To make matters worse, it seems like part of your past is about to return to your life. Is this new life compromised? Will you be able to deal with the whole situation? Or... "Isn't a big deal"?
Changelog:
- Fixed 0.5 bugs
- The conversation with Alien may seem to make no sense, but it does, I just didn't find the best English words to explain what I wanted. Sad but true.
- Davinia is back!
- Peter is back!
- Lucy is back!
- Alejandro Don Juan in this version is for A S B
- Alejandro Best Friend, a new subpath: Cuckold. It's up to you or past decisions.
- Derick (Alice ex-husband transformation).
- And more...
DOWNLOAD
Win/Lin -
MEGA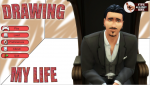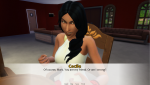 ​