​
Original Title
: 異世界ハーレムダンジョンマスター ~エロトラップで姫騎士パーティー&魔王をヤリまくり!孕ませ地下帝国建設♪~
Romaji Title
: Isekai Harem Dungeon Master ~Ero Trap de Himekishi Party & Maou o Yarimakuri! Haramase Chika Teikoku Kensetsu♪~
Developer
: Norn/Miel
Steam
Publisher
:
Cherry Kiss Games
Thread Updated:
2020-11-26
Release Date:
2019-01-30
Censored:
Yes
OS:
Windows
Language
: Japanese, English
Voice
: Japanese
Genre:
2DCG, Fantasy, Pregnancy, Pregnant Sex, Virgin, Group Sex/Harem, Male Protagonist, Censored, Japanese game, Voiced, Urination
Overview:
The protagonist was summoned into a world where only women exist by a Demon Queen and made a Dungeon Master, tasked with assaulting a party formed by the world's strongest heroines.

Thrilled to learn his adversaries are gorgeous women, he sets out to use perverted traps and his huge cock to capture the heroines one by one and make them yeld.

And on top of taking this world's most beautiful and powerful women, he also plans on bringing the Demon Queen herself down to her knees...​
Installation:
1. Extract archive
2. Use shortcut

Uncompressed Version
1. Extract
2. Replace archive.rpa in game folder
Due to how windows works, I was not able to create a normal shortcut. This would have pointed to where I installed the game at and would not work for you. Its a workaround within windows to use relative paths, instead of absolute paths. If you dont want to use it, then going in the windows directory in and start the game from there. It was a means to provide an easier way.
The original exe had steam api built into it and didnt feel like using a steam emulator. The shortcut is perfectly safe. May not work within sandboxie when using this shortcut.
DOWNLOAD
Win:
Workupload
Uncompressed:
Workupload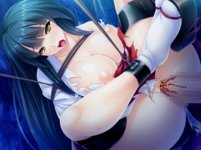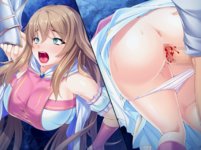 ​