​
Developer:
DeVilBro
Patreon
Website
Version:
Final
Release Date
: 2020-05-16
Censored:
No
OS:
Windows
Language:
English
Sequel:
Crimson Roses 2
Genre:
3DCG, Animated, Male protagonist, Romance, Love, Adventure, Big tits, Vaginal sex, MILF, Handjob, Oral sex, Incest, Superpowers
Overview:​
A man lost the love of his life as well as his will to live. The only reason he is alive is revenge. Stay with him on his journey of exterminating all those who made his life a mess and finding the reason of such brutality and the goal written on his fate.
Changelog:
Extended Ending:
Extended the conclution
Some minor changes

Final Episode:
Story conclusion
Lots of new scenes
Multiple endings

Ep.3-4:
Story continues
New characters introduced
Incest introduced
A lots of dialogue as usual
6 new scenes

Ep.2:
Story continues
Few new characters introduced
4 new scenes
Developer Notes
:
Hope this will lessen the damage my not so good ending dealt to the players. I'll try not repeating this type of bad setup for a finishing from now on.
Thank you.
If you just want scenes then you will be disappointed. Skipping through the game just to watch scene will hinder the real enjoyment. I tried to keep balance between Story and Lewd scenes. So it is recommended to not miss any dialogue in a hurry. Because some dialogue gives valuable information without which the story may seem confusing and somewhat weird. Thank you.
Extract the file from "Extended Ending" to "CrimsonRoses-pc" folder. Start a new game and you will be given the option to play only the Ending part.
Previous saves do not work. Start a new game and after intro, you will be given the option to chose which episode you want to play.
DOWNLOAD
Win/Lin -
MEGA
Mac -
MEGA
Android -
MEGA
Compressed win/lin -
MEGA
Patch Extended Ending
MEGA
Walkthroug -
MEGA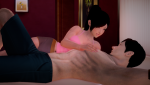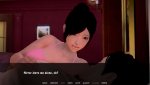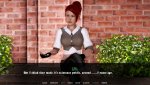 ​
Last edited by a moderator: