​
Developer
: Savin
Patreon
- Fenoxo
Version
: 0.3.6
Release Date
: 2020-03-14
Last Updated:
2020-07-14
Censored:
No
OS:
Windows, Android
Language:
English
Genre:
2DCG, Text based, Fantasy, RPG, Adventure, Female protagonist, Male protagonist, Futa/trans protagonist, Character creation, Furry, Futa/trans, Gay, Lesbian, Big tits, Rape, Transformation, Corruption, Virgin, Mobile game
Overview:​
There are many, many worlds.
One, called Mareth, was perhaps the heart of them all. Cracks in the space between worlds, called portals, all seemed to lead there. Many portals led to Mareth, but none left it.
One sacrifice came from the village of Ingnam. This so-called 'Champion' was but a pawn in the village elders' long plot to extend their lives, but the Champion escaped her fate by beating back the demons' minions waiting on the other side of the portal, and set out on a one woman crusade to bring an end to the Demon menace once and for all. That was a year ago, and a world away.
You have never heard of a world called Mareth, nor a village named Ingnam. Nearly a year ago, you set off on your own, leaving your former life behind to seek your fortunes on the wild frontier -- a year of traveling, exploring, fighting, and surviving alone. You've earned yourself a little coin in your travels, enough to book passage to the furthest reaches of the known world: the Frost Marches.
Changelog:
v0.2.49
HOTFIX: A crashing issue with the new combat flow has been resolved!
Kohaku has several new sex scenes! (Written by TheObserver)
There's a new option for streamlined combat text. Please report any bugs on the forum!
Significant performance improvements have been made to all of the menus and such. Inventory, Journal, Shops, etc. This should be most noticeable on low-end systems and mobile platforms, and should use less battery on those as well. Please report any bugs to the forum if you encounter them!
Plenty of other misc. bugfixes!
v0.2.47
As of this patch, you can now sell your soul for fun and profit to our Lord and Savior Keros. Become THE FLUFFIEST. And of course, Mayternity continues to provide juicy breeding potential~
You can now become a Kitsune, with a little help from the Trickster God. Available after completing Nakano's metal mission. (Written by TheObserver, coded by Leykoss)
If you're an elf with a fertile puss, Hashat can now knock you up in a special encounter. (Written by SomeKindofWizard, coded by Leykoss)
If you have big, milky titties you can now give the manticore girl a big milky titfuck! (Written by Strawberry Tea, coded by Leykoss)
v0.2.40:
Spiderfolk TF has been expanded, and Spiderfolk is now recognized as a race.
A Monk-ey was added to the Hawkethorne Gym. (By HugsAlright, coded by Leek)
There is a new and very wide orc boy at the Orc Camp, post AronaQuest. (By SomeKindofWizard, coded by Squishy)
A new kitsune with a penchant for liquor was added to the Kitsune Den post-quest. (By BubbleLord, coded by Leek)
Nakano now gives a quest wherein you seek our fancy metal relics. (By TheObserver)
v0.2.36:
Kinu now grows up into adulthood after freeing her and her mother from the Orb. There's a lot of content to go along with it. (By TheObserver, coded by Leykoss)
You can now get an extra storage chest from Senja Evergreen after finishing her mother's quest. Beware: there's a high cost! (By me, coded by Leykoss)
After sex, you can now give Cait a smooch where the sun don't shine. (By Skow, coded by Leykoss)
You can encounter a drunk Hashat out in the wilderness and join her for a drink and a thighjob. Must have met her 5+ times before. (ditto)
Hashat's bust done by Nik!
Kiyoko Post-Freedom content should be on the docket for next patch. The floofening continues apace!
0.2.29
0.2.26 Patch Notes:
New NPC! Hatsumomo, a kitsune lumberjack, can now encountered in the Frostwood. She is buff and works hard, so maybe help her relax in a little hotspring somewhere…? (By SomeKindofWizard)
New busts: Nareva and Kavi!
Critical bugfix: the Hornet Queen will no longer crash your game on a certain sex scene.
0.2.25 Patch Notes:
Azyrran, the Hive Knight, will ask you to accompany her to help redeem her corrupted hive. Requires 5 Trust, gained by succeeding Challenges
without sex or by Cuddlefucking her, and a defeated Alraune. Includes bosses and new bad ends written by myself, BubbleLord, SomeKindofWizard, and B! Currently the dungeon itself can be completed; repeat interactions with the queen are coming soon (already written), and curing bimbosis will be a little later.
Evelyn has been reintroduced! You can encounter her in the Inn Guests section after waiting for a week after her initial scene. Evelyn is a human shemale that delights in being in charge in the bedroom, and all but 1-2 of her scenes have her dominating the player character. She has a bunch of randomly rotating scenes, and unique virginity loss variants for the player that wants to offer her those. (By Wsan)
Brienne can get a cowbell and some piercings now! Talk to her about it so the cow can get extra moo!
Busts for all the hornets in the dungeon + your human helper, all by Moira!
0.2.24 Patch Notes:
You can meet a renegade memeber of Tollus's cult in Harvest Valley, and including a fight and some new lore. (By BubbleLord)
Brint's trap-exclusive anal scenes now have shemale variants. He has a new scene exclusively for lactating shemales. (by me!)
There's new voyeur scene where you can watch a Marefolk Shaman get railed by her treant. (by Serrated Seat)
New Busts: Lucia, Janeen, Vaush, Centaur Marauders.
0.2.23 Patch Notes:
New encounter in the Old Forest: Viviane the Enchantress. (Written by Balak, with some sex scenes by Skow as well!)
New encounter in the Frostwood: the Kitsunes! An extremely large encounter with a variety of possible enemies and scene options (By TheObserver)
New encounter in the Frostwood: Imps! Repeatable encounters with the imps; currently very light on content. (Edited from their Kas-Fight version by ShadeFalcon)
New option during Orc Quest: have Cait blow Pavo so you can get the disguises. Cait's gotta pull her weight too! (By Balak)
New feature: you can change your active party members from any Waystone Idol once you unlock the ability to fast-travel! Includes a sweet new animation for rotating through the roster.
New feature: keybindings now appear on the button dock. Can turn on/off from the options menu.
New bust: Salamander Siblings, Viv, and Gloria
New Codices: Boreal Elf, Tanuki
0.2.22 Patch Notes:
New seasonal dream: Demon Brienne (by Wsan)
New normal dream: Return of the Mander Siblings (if you have the serpent locket) (by me)
New seasonal event: Cait Tentacle Grape (by me). Triggers if you've lost your anal/vaginal virginity, have brought Cait to Evergreen, and sleep in the Frosthound.
New seasonal event: Friendly, pure, and definitely not a demon witch encountered in the forest (by SomeKindofWizard)
New scenes: Double BJ scene with Ryn and Boomer if you've talked to Boomer with Cait ; Cait/Sugo lewd makeouts if you've helped Sugo (by BubbleLord)
New bust: Demon Brienne, Lusina
0.2.21 Patch Notes:
New Enemy: Goblin Cultist! Encountered in northern Harvest Valley. (By TheObserver)
New NPC: Janeen, located at the field in the gym. I didn't read this but I assume it's fine. (By BubbleLord)
Many bugfixes and such.
DOWNLOAD
Win -
MEGA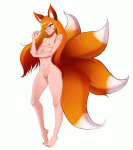 ​
Last edited by a moderator: