Tech Devil
Administrators
​
Developer:
ttll
Patreon
-
Instagram
-
Discord
Version:
0.2.1
Release Date:
2020-04-26
Last Updated:
2020-04-27
Censored:
No
OS:
Windows, Mac, Linux
Language:
English
Genre:
3DCG, Male Protagonist, Blackmail, Big ass, Big tits, Corruption, Footjob, Incest, Lactation, MILF, Sexual harassment, DILF, Sleep sex, Titfuck, Vaginal sex, Voyeurism, Romance, Shota

Planned: Exhibitionism, Group sex, Humiliation, Lesbian, Sex Toys, Slave, Spanking, BDSM, Male Domination
Overview:​
You're a young artist. One day you made yourself a promise and it was time to keep it. You returned to the city, where you spent the best months of your life, after several years of absence.
A lot has changed - now you can afford an expensive house, a motorcycle, and investments, but... But you constantly return to your memories of the one with whom you were happy. You fill the void in your soul with memories, playing them over and over again.
Money has become a new factor in your life and it attracts both new acquaintances and old ones to you.
Being tough or caring, remembering or forgetting, drawing dreams or memories - it is up to you to decide.
Changelog:
v0.2.1
693 renders - this is 2/3 + 3/3 of Episode II. (Full EPII - 924 renders)
Fixed a lot of paths bugs
Less noise on some EP I renders
v0.2
Portuguese, Dutch, German, Turkish translations are available for Episode I
231 render (160 was planned) - this is 1/3 of Episode II
New
features:
When a new memories is available, the sketchbook icon will flash.
New mini-game mechanic
Fixed
bugs:
Some players with 120G hz monitors, and higher had problems with minigames, because of high FPS. Now FPS limited to 60.
Added extra time for the first game.
When you navigate through the Load or Save screen the current page is highlighted now.
v0.1b
Proofread English version.
Phone camera icon. (feature not available in this version)
New languages in the settings. (not available in this version)

New features:
Relationship points animation.
Renaming the save slots.
Adjusting the background and text color of phone messages.
RMB and Escape open Save Screen.
Skip "Unseen, Transitions and After Choices" now available.

Fixed bugs:
Kevin phone scene could have been skipped by pressing the space button.
While "forced" texting, the phone could have been opened again, above the SMS screen.
Russian language change problems.
"ignoring Kelly when she's texting you can lower Lindsay's points".
Boss-Jen scene path bug.
Typo in last sketchbook game.
Typo on last sketchbook page.
Icons order on the sketchbook help page.
Version 0.1 -
First Release
Game Features
:
Mini-games that are related to the story.
Variability.
Phone with SMS, gallery, deeply integrated into the game mechanics.
Relationships depend on your choices and actions.
High-Quality pictures.
DOWNLOAD
Win/Lin -
MEGA
Android -
MEGA
Compressed PC -
MEGA
Mac (0.2) -
MEGA
Incest & Shota Patch
(Contain 85 new images)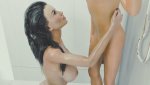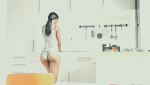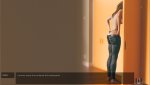 ​
Last edited: