​
Developer:
G28
Patreon

Version:
0.056b
Release Date:
2020-06-29
Last Updated:
2020-07-07
Censored:
No
OS:
Windows, Mac, Linux, Android
Language:
English
Genre:
Real porn, Text based, Male protagonist, Anal sex, Corruption, Cheating, Creampie, Footjob, Exhibitionism, Groping, Handjob, Incest, Lactation, Milf, Oral sex, Pregnancy, Prostitution, Slave, Sleep sex, Spanking, Stripping, Titfuck, Transformation, Virgin, Voyeurism, Mind control, School setting, Paranormal, Monster girl
Overview:​
Being a freshman in college is rough, but things are about to get a lot easier once you discover wandering lights with the strange ability to alter reality. Is someone disrespecting you? Maybe a little heat ray will shut them up. Trying to woo the girl of your dreams? Send her a bouquet of flowers plucked from an alternate dimension. Tired of being a broke college student? Conjure dollar bills out of thin air. Just be careful: the deeper you dig into this mystery, the more evidence you'll find that you're not the only one blessed with gifts.
Changelog:
v.056a
- Features all of Saturday's content, including options to spend more time with Brittany, Monica, Kayla, and a massive Maid event for those that are able to hunt down all the possible candidates.
- Converts all videos to mp4 format from webm, so there shouldn't be anymore issues for iOS users.

v.050b
- Fixes a bug in .050a that forced you to impregnate Ms. Hill

v.050a
- All .gifs have been converted to .webm, so you might need to download a plugin to play them on your device.
- Starts and finishes all of Friday, which includes branching scenes based on events in Thursday. In order to see everything, you'll need at least one run where you went out into town on Thursday and got your professors drunk.
- Aside from your professors, Ms. Hill shows back up on campus this day and can wear different outfits/have different situations depending on whether or not you previously got her to agree to come to campus wearing a sexy outfit or sleep in your bed at night. You'll need those options to see everything with her.

v.042g
- Finishes Thursday

v.041b and v.041c
- Fixed a bunch of time travelling bugs.

v.041a
- Adds Wednesday complete and part of Thursday, stopping midway through the day at dinner time. There isn't a clear stopping point this time, so once you see red links, you've pretty much reached the end of existing content.

v0.024c
- Shorter fourth day completed in preparation for end of month release.

v0.013a
- Third day completed

v0.009a
- End of second day - AND ONLY END OF SECOND DAY - implemented.
- Minor bug fix involving old saves with cheats enabled and not being able to use any lights on second day.

v0.007b
- Fixed time travelling via gift shop portals.

v0.007a
- Added new content (ends right after the restaurant towards the end of the second day)
- Adjusted how spell levels work. New levels will be reflected in new games or saves at the end of day 1.
- Added arrow key/number key functionality so you don't have to use the mouse to continue
- Cheat function now gives max spell level for all colors, but this STILL doesn't unlock major and mastered spells. Those won't actually have effects until players could normally access them through regular gameplay. They still exist to give experience to specific colors though.

v0.001b
- Bunch of minor bug fixes

First Release
- Content lasts until the end of the first day
Developer Notes + Android Support
:
Android Support
Courtesy of Rokutz1990 and WSRamsoedh:
Hey bud this is the path people need to use for chrome on android to have it all working

file://localhost/sdcard/Download/CD/CD/CD.html

( this is even if you do not have an SD card, nfi why but it works /shrug ) all ive done different apart from downloading and extracting was change the path name to CD as you can see, but it will work if you type the entire file name etc ( spaces and all )
i would like to add that this is the solution for every HTML game which is run on a mobile (Android) device. Because the file has been extracted in a mobile device folder (which also contains the games images), it should be opened from that location (thus your filepath in the browser has to reflect this, otherwise the images are not loaded). So.....find the HTML gamefile in your phone with a file explorer, look at its properties, copy the filepath, go to your mobile browser, change the url to file:// and right beside it copy the file location of the game. Works in every (mobile) browser. Enjoy the game!

Examples of games I run this way:
file:///storage/emulated/0/F95ZG/Incubus%20city/Incubus%20City.html
file:///storage/emulated/0/F95ZG/Path%20to%20Paradise/PATH%20TO%20PARADISE%20v0.20.html
file:///storage/emulated/0/Download/The%20Company/TheCompany.html
Cheat Codes + Incest Mod
To activate incest or cheat codes, replace 'mother's friend' when it asks who the woman is at the beginning with one of the following:

'related' - turns incest on
'cheat' - gives max energy, money, and stats across the board
'cheatrelated' - activates both
DOWNLOAD
All -
MEGA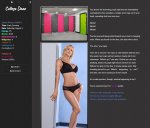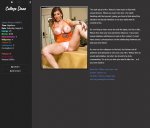 ​
Last edited by a moderator: