​
Developer:
Agent Nova
Patreon
-
Newgrounds
Version:
1.0.1 Final
Release Date:
2020-03-11
Last Updated:
2020-05-22
Censored:
No
OS:
Windows
Language:
English
Other games:
Serenity Circle
Genre:
2D Game, 3DCG, Fantasy, Sci-fi, Big ass, Vaginal sex, Anal sex, Interracial, Futa/trans, Female protagonist, Multiple penetration, Group sex, Groping, Oral sex, Handjob, Cosplay, Bukkake, Sandbox, Adventure, Rpg, Combat, Puzzle, Creampie, Voyeurism, Lesbian, Monster, Titfuck
Overview:​
Follow Holly as she attempts to recover her memory and find her purpose in a strange land. She will encounter many new faces on her journey, and maybe a few old ones. Some of them will be willing to help her, while others may be interested in "other" things. This game has a futuristic/sci-fi fantasy setting.
Changelog:
v1.0 (Final)
- Main quest completed + Ending
- Desert main quest with 2 paths
- New zone: Dreary Desert
- Boss rush in new zone with the most difficult bosses in the game (scene after boss 2, the rest are optional)
- Opted for a string of randomly connected minor maps instead of the usual random explore minor maps
- Added a sort of fail-safe to the random maps. You will find the "important" map(s) in no more than 5 tries.
- New traveling merchant (25% chance to spawn in most major cities/towns)
- 5 new outfits (3 from traveling merchant)
- New Crossroads NPC replacing the valentines gift NPC with new gift (and valentines outfit moved to cheat menu)
Note: This NPC will only show up near the end of the main quest.
- 5 new adult scenes with some variations
- Fixed a bug with main quest in bog triggering too soon
- Fixed a bug with the dwarf boss fight using magic, now uses attack
- Old saves may have an issue with the main quest not updating (I had at least one). Return to the Underground Hideout if you have all items, it will fix itself there.
Note: Saves are located in "\Celestial Memoir\www\save". Just copy/paste your saves to the newest version's save folder. (Make one if there isn't one.)
I'm updating the status of CM to complete. I don't intend to add any more major content, but I will continue to fix bugs or make minor adjustments as needed. Holly's story is not complete, just this chapter. She will return in future games.
PS: There's a secret boss hidden somewhere. I left a few clues. Beating it will give you a few spoilers involving the story in upcoming games. You can skip the spoilers as well if you don't want them.
DOWNLOAD
Win -
MEGA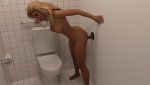 ​
Last edited by a moderator: