​
Developer:
AntiZero
Patreon
Version:
0.5
Release Date:
2020-04-13
Last Updated:
2020-05-13
Censored:
No
OS:
Windows x64
Language:
English
Genre:
3D Game, Animated, Male Domination, BDSM, Virtual Reality, Masturbation, Sci-fi, Sex Toys, Oral Sex, Vaginal Sex
Overview:​
Board your ship and explore the darkest reaches of the universe in search of the hottest and most depraved space sluts. Bring them aboard your research vessel where you can customise their looks in your bio-metrics lab, probe and experiment on them in your high tech science chamber, or create virtual scenes using your ships Cyber-Masturbatorium - all in the name of science!
Changelog:
v0.4.1
FIXED: The spiky bra is back (it had some issues in 0.4 that I couldn't fix in time for the last build).
NEW: 2 new latex clothing items (these will form a 3 piece body suit when I finish the last piece).
NEW: Easter bunny tail plug with dynamic fur.
NEW: Latex Easter bunny ears with physics! (There's a checkbox in the clothing tab to enable these for now, they don't save yet)
You must re download the game, but I'm working on a patch system so hopefully this will be easier in the future. Don't forget to copy over your characters and scenes before deleting the previous build!
v0.2.1
- NEW TOY: "Penetrator" with adjustable motion, speed, depth, cum fluids, colour, opacity and glow parameters.
- NEW: 6 built in scenes (A night at the manor, Double ended dildo 1, Double ended dildo 2, Love in space, Two girls, Three girls)
- NEW: Manor Bedroom environment.
- NEW: Character scale slider for creating smaller or larger characters (in the misc tab).
- NEW: More animations.
- NEW: Three new hairstyles including a Mohawk.
- NEW: New hair parameters. It's now possible to disable the tip colour map and adjust tip and root colour independently. You can also adjust Root/Tip weight and falloff.
- NEW: Asstronaut build only - Experimental giantess scene.
- NEW: Added build version to the individual scene loading tiles.
- FIXED: Fixed a bug where characters mouths wouldn't move when playing a voice sample, or the wrong character would move their lips.
- FIXED: Bug that caused the VR hands to occasionally disable collision when the player teleported.
- FIXED: When using the move function on a character in VR morph targets were getting duplicated.
- FIXED: Objects/Characters added to the title screen weren't being destroyed when loading the ship level.
- More general bug fixes and improvements!
v0.2
NEW: Scene saving/loading system for the Cyber Masturbatorium
NEW: Christmas candy cane toy
NEW: Christmas candy scene
NEW: Some new animations that are being tested (WIP)
v0.1.1
-NEW: Added Nvidia Ansel Support.
v0.1
Changes:
NEW: Multiple characters can now be added to a scene.
NEW: Added the main ship level.
NEW: Added the Cyber Masturbatorium system.
NEW: Added two basic environments to the Cyber Masturbatorium ("Empty" and "Floating in Space").
NEW TOYS: Two butt plugs.
NEW: Added a "Character Light" that illuminates characters and can be toggled on and off in the "Misc" tab. These can be positioned by grabbing them (look for the small light bulb in front of the character). To save performance it's recommend switching these off if you have multiple characters in a scene and using one or two main lights instead.
NEW: Added sprint to the VR thumbstick locomotion. Hold left trigger while moving.
NEW: Added three original music tracks to the bar.
NEW: Added a physics quality setting that helps improve CPU performance.
NEW: Added an anti aliasing sharpening effect which can be adjusted in the settings - improves the clarity of the image in VR and makes it less blurry.
Improved performance of the characters.
Created separate point light and spot light objects.
A lot of bug fixes and general improvements!
Bonus
+
Experimental
Features
for
$20
tier
patrons
(Asstronaut
Code
in
separate
post)
NEW TOY: An experimental soft skin system I've been working on, it's early stages and needs a lot more work. If I can improve it enough then it might be added to the game.
NEW TOY: Vibrator with 5 speed settings. The speed can be changed from the menu or in VR by pressing trigger while grabbing it.
NEW: Experimental physics modes "Full Physics" and "Full Physics (Detached)" This is basically a ragdoll mode, but can also blend with animations. It's quite glitchy at the moment but still fun to play around with.
WARNING
This Program / Game asks for firewall Access

If you have links to a new version, please open a support ticket as all links are heavily DMCA'D.
0.4.1 You must re download the game, but I'm working on a patch system so hopefully this will be easier in the future. Don't forget to copy over your characters and scenes before deleting the previous build!
DOWNLOAD
Win
FILES.FM
LETSUPLOAD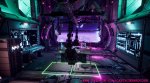 ​
Last edited: