Tech Devil
Administrators
WARNING: If you don't like women with extreme fake-looking Faces, Boobs and Asses, avoid this game.
​
Developer:
P1NUPS Games
Website
-
Patreon
-
Discord
Version:
0.31a
Release Date:
2020-02-01
Last Updated:
2020-02-01
Censored:
No
OS:
Windows, Linux, Mac, Android
Language:
English
Genre:
3DCG, Male protagonist, Seduction, Oral sex, Vaginal sex, Male domination, Animated, Big ass, Big tits, Exhibitionism, Groping, Handjob, Masturbation, MILF, Romance, Simulator, Mobile game, School setting
In Bimbo High, you play an 18-year old kid whose life was turned upside down when your dad remarried a month before the start of the game. All of a sudden, you've got a hot bimbo MILF for a stepmother and a new stepsister who's giving you dirty looks every chance she gets. As if that wasn't enough, your stepmom's gotten you transferred to the school where she works. Your first day's today. You don't know it yet, but you're about to be dropped into a world full of hot, slutty teachers and nympho teen bimbos. Explore multiple locations and your sexual fantasies as you find out just how much pussy you can get.
Changelog:
v0.31a
Crazy Weekend Part II
Day 07 Events:
At Home:
Bimbolette's addiction.
Good morning.
At Shopaholics Mall:
Starfucks: The backdoor.
Hangovers: Boob Greed.
At Vegas:
Casino: Jackpot.
*New saves files included, old save files are not supported.
v0.28a
Day 04 Events:
At School:
- Meet and Sex with Sandra.
- Tonya Advice.
- Laura wants it.

At Silicon Dreams:
- Meet and Sex with Keisha.
- Talk to Dad.

At Freaks:
- New Specs and Biceps Routine.
At Home:
- Barb's Masterplan.
v0.27a:
Day 02 Events:
Later that night...
Swimming Class .
History Class .
Fight with Barbie .
Principal's Office.
Surprise at home.
v0.25f:
Fixed a bug on Cherry Scene.
v0.25e:
Added dialogue hints for Jumping Jacks minigame.
[*]Reduced jumping jacks reps to 50.
[*]Images optimization.
[*]Fixed minor bugs.
v0.25d
Four new customization options for male character.
[*]Random name generator for male character.
[*]Day 01 Events:
[*]Teachers introduction.
[*]Spanish Class.
[*]Minigame: Jumping Jacks (now with happy ending).
[*]Meet Candy.
[*]Meet Cherry.
v0.25c
Android versions for ARM and x86_64.
[*]Fixed Roxy's animation.
[*]Converted all animations to PNG sequences for extra compability.
v0.25b
Added UI for Jumping Jacks minigame.
[*]Added End screen after Cherry's Scene.
[*]Minor bug fixes.
v0.25
Introduction to the main plot and characters.
[*]Use of Inventory item (redpill)
[*]A really hot scene with Cherry.
[*]MacOS version.
[*]Minor bug fixes.
DOWNLOAD
Win/Lin -
https://mega.nz/#!YAc2AKiL!OEp07SMEy0q9W4N0O3HgczMG5OfROcrywMFVPhUZNIU
Mac -https://mega.nz/#!YZMWnKxJ!ynszQwxr2aAHmVHkRL6Om0BnEdqSRlmSVLztPDgDezk
Android -
https://mega.nz/#!VRdUiYTK!lbC3829PNOhAzBlSD0h_mBS9KhqxtXM7EojBsCS6HMc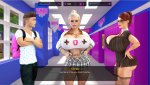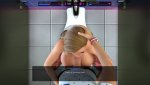 ​
Last edited: