​
Developer
: Jasonafex
Patreon
-
Website
-
Twitter
-
Discord
-
YouTube
-
Twitch
Version
: 0.4.0
Release Date
: 2020-02-03
Last Updated
: 2020-02-06
Censored:
No
OS:
Windows
Language
: English
Genre
:
2DCG, 2D game, Animated, Combat, Female protagonist, Male protagonist, Furry, Monster, Side-scroller, Platformer, Gay
Overview:​
BBS is a high-octane side scrolling brawler packed to the brim with adults-only content. Every enemy you encounter is out for you in more ways than one. Tackle 6 unique stages ranging from the corrupt underbelly of the city, to the tropical jungle and it's hidden ancient prophecy.
Changelog:
v.0.4.0
N/a
v0.3.0
New Features:
• Genesis, our first female playable character
• A second playable stage, themed around Autumn with it's own music track
• Character Select Screen, with new options such as being able to pick your starting level
• Animated Character Pinups that you can strip via changing the difficulty
• Pallet support, including a silver skin for Vergence
• Sex Scenes are now layered to support additional palettes
• Core engine rebuilt from the ground up for better performance
Optimizations:
Bolt has been removed from the project and replaced with C# code. As a result, the game is much more stable.
Unified the navigation system, now all Creatures use the A* Pathfinding system instead of separate systems for Land and Flying Creatures.
Pixel Perfect component has been added to the Main Camera. This reduces the artifacts in the level tiles.
Switched from Object based Creatures to Component based, reducing the number of objects present in normal gameplay.
Animation frames are now represented by a single object instead of an object per frame
Platforms have been simplified and improved for easier jumping from below and dropping from above
Sound playback has been adjusted to allow for different sounds for different Creature Variants
UI Elements are now separated based on use I.E. Game Elements such the HUD and Pause Menu now only exist in the game levels rather than just be invisible.
Gameplay Changes:
• Mimics have been added to the public build.
• Finishing a stage will take you to the other stage before ending the game.
DOWNLOAD
Windows -
MEGA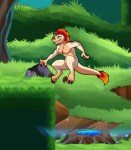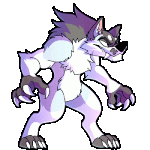 ​
Last edited: