Developer:
Victorius
Patreon
-
Discord
Version:
0.1.1
Release Date:
2021-01-19
Last Updated:
2021-01-27
Censored:
No
OS:
Windows, Linux, Mac
Language:
English
Genre:
3DCG, Animated, Male Protagonist, Adventure, Turn based combat, Trainer, Superpowers, Sandbox, Rpg, Romance, Religion, PoV, Possesion, Paranormal, Monster, Mind Control, Horror, Graphic violence, Fantasy, Dating Sim, Cosplay, Ahegao, Creampie, Corruption, Groping, Masturbation, Oral Sex, Sleep Sex, Stripping, Teasing, Vaginal Sex, Voyeurism, Sex Toys, Blackmail, Rape, Sexual Harassment
Overview:
You have awakened in a world you recognize no more, amidst unexplainable darkness and omnipresent madness. Terrifying apocalypse gave birth to monsters whose presence will strip the remains of humanity from the rest of their sanity.
Expand your home, slay eldritch horrors and fight against corruption and madness. Conquer hearts of lovely ladies whose love will be the only ray of hope in the depths of fog. Secrets beyond understanding of mortals await for you to uncover but are you sure you want to find out the truth? Isn't ignorance a bliss?

In this world where even death is only a beginning of your misery, what is good and what is evil? What pulls the strings in this theater of madness? Take a look beyond the veil of reality and find out how ignorant and naive you were!
Changelog:
v0.1.1
major: added 7 story events
major: added over 200 images
major: added over 20 animations
major: added 3 animated H scenes
major: added 6 repeatable H scenes variants
major: added 2 outfits
added: Lexi's 6th and 7th story events
added: Mina's 6th and 7th story events
added: Grace's 6th and 7th story events
added: Alice's 6th story event
added: you can now train at the gym with Alice
added: Alice can now appear at the gym
added: repeatable Grace event
added: repeatable Lexi event
added: Alice gym outfit
added: Grace maid outfit
added: Gym outfit support for Alice blowjob
added: new story events added to gallery
added: 2 new fully animated arenas for generic combat
added: 6 outfits to wardrobe
changed: now you can't have fun with girls if their trust is zero or negative
changed: now fights with giants take place in designated arena which emphasizes their size
fixed: hp bar shows full hp before taking damage / healing
fixed: emoticons not disappearing after rollback
v0.1.0a
major: implemented journal and help (press 'Q')
major: you can now escape generic combat
major: enemies drop loot
major: expanded and enchanced some events
major: emoticons added
major: unification of saves from 1080p and 2160p (4k) branch
major: bugfixes and QoL features
added: transitions to all events that didn't have them
added: Critic effect (deal x times the damage next time you deal damage)
added: Forbid debuffs (can't play cards of given category)
added: replay icon
added: help shows after intro, it can also be found on pc or by pressing 'Q'
added: checking girls stats through girls menu (heart)
added: defeated enemies drop loot (materials, will change to unique materials after card crafting is implemented)
added: ability to (try to) run durning generic combat encounter, agility increases chance (20% + 2% per agility point), capped at 65%
added: fridge implemented, you can have a snack in a kitchen now
added: healing now gives indications in fight
added: support for cards that cause drawing card
added: journal, check progress and find tips about new events
added: expanded 2nd Lexi event
added: faint whispers now haunt you outside
added: sound when losing girl stats
added: animated scenes option support for grace massage
added: emoticons appear on girl stat change
added: shop icon to pc
added: easy rescaling all game screens for dev and modders, designed for increased compatibility between versions and possible 720p, compressed web and mobile version.
added: Life Steal implemented
added: some enemies start combat with status effects
added: Patreon and Discord buttons to menu
added: Astral Lust keymap in Help menu
changed: enemy battle animations are now slower
changed: starting player max hp 100 -> 50
changed: replay gallery now as pc app
changed: made "quiet" text bigger
changed: removed lust need for 4th Alice event
changed: removed black screen from generic combat
changed: notifications at the middle of the screen duration 6.0s -> 4.0s
changed: 4th Lexi event now requires Mina affection 1 instead of 4
changed: now menu's are above most other screens
changed: it's now impossible to trigger Grace events in her room when she is cleaning 1st floor
changed: sleep now heals fixed 30hp instead of 100% hp
changed: enemy faction now displays in other color
changed: tweaked corruption and sanity change on killing humans
changed: max hand 9 -> 7
changed: some effects can now take negative values
changed: now at the beginning of your turn you draw at least 1 card
changed: 1st Lexi and 1st Dog events enchanced a little
changed: enemy intention changes position when menu is expanded
changed: increased loot chance at the market
changed: orgasms are no longer cutscenes, they can be clicked through
changed: now you can still train after reaching cap, but it won't increase stats
changed: Bite sp cost 2 -> 1
changed: now 1080p and 2160p use the same save folder in appdata, they are fully compatible
changed: way cards behave in combat (drawing)
changed: slightly increased Scavengers damage
changed: in-game discord link
changed: vertical spacing between enemy effects increased
changed: now it's much easier to find ice creams
changed: other minor changes
fixed: card destroying in forge
fixed: rerendered grace massage animation to delete artifacts
fixed: error on clicking cupboard in the f1(b) corridor
fixed: error on trying to enter preferences
fixed: many grammar mistakes
fixed: gallery screen not hiding correctly
fixed: day counter not appearing after combat
fixed: bandit girl displaying as bandit group
fixed: Kiara sex scene
fixed: error at 3rd mina and lexi event
fixed: error at 5th mina event and one image showing out of sequence
fixed: text position being a little off in vault
fixed: loading game after deleting persistent data causes NameError if didn't start new game at least once
fixed: strength effect displaying with decimal part
fixed: cards healing causing errors
fixed: damage indications 'flying from corner' in 1080p version
fixed: 4th mina event not setting flag correctly
fixed: possible bug causing cutscenes to not play
fixed: now you can't make outfit you already have
fixed: possible error when meeting bandits
fixed: you can no longer spam end turn
fixed: some cards not giving described effect
fixed: error on using some cards
fixed: player healing throwing error on 2160p branch
fixed: cards attacking few times attacking at the same time so it shows indications on top of one another
fixed: card loot containing less than 3 cards in some cases
fixed: Faceless Giant stealing boolean type effects as integers
fixed: cards 'redrawing' themselves after using a card to the left of them
fixed: a few other bugs
v0.1.0
- 1100 images
- 80 animations
- 60 Cards
Is there Rape and NTR?
:
Rape, blackmail, harassment, coercion, etc. is and will always be something avoidable, if it happens that only means that the Player allowed it to happen or have chosen to do it. Characters that can be raped in some situations are all generic characters in repeatable events. Although Mina's 5th event might scare you, it's the most that will ever happen. I would try including many things and fetishes, but they'll be all avoidable.

No NTR or rape on main girls / side girls / other characters with any significance.
4K Warning
:
The 4K version has heavy requirement for your rig, on most rigs it would lag, if animations don't play at 60fps try 1080p version or disable animations in preferences. 4K version has little to no meaning if you play at 1920x1080p resolution or lower.
Developer Notes
:
It's the beginning of our journey, I hope you'll all hop in and enjoy this game with the rest of us ! If you enjoy it, consider pledging so that it can become even better!
Don't forget to take a look at the
Discord
.
DOWNLOAD



1080p
Win/Linux

:

ANONFILE

-

MEGA

-

PIXELDRAIN Mac

:

ANONFILE

-

MEGA

-

PIXELDRAIN 4K
Win/Linux

:

ANONFILE

-

MEGA

-

PIXELDRAIN Mac

:

ANONFILE

-

MEGA

-

PIXELDRAIN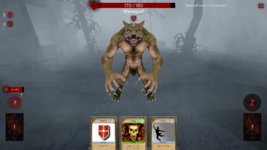 ​