Tech Devil
Administrators
​
Developer:
UltraMek
Patreon

Version:
0.2
Release Date:
2020/01/01
Last Updated:
2020/01/11
Censored:
Yes (You can unlock: enter code 999 in options in CODE line)
OS:
Windows (64bit)
Language:
English
Genre:
Side-scroller, Bestiality, Monster, Rape, Female protagonist
Overview:​
A game about killing monsters. It's conceived as a hardcore and forces you to properly dispose of your weapons and a limited amount of ammunition, varying enemies receive distinct kind of damage depending on the weapon you use.
Changelog:
0.2
+ new level
+2 new enemies +4 animations
+3 animations for 3 old enemies
+5 short render videos
+17 extra pictures
Developer Note:
Hello! Due to the constant blocking of my account on the patreon, the project development is temporarily suspended
The suspension of the project is also caused by an extremely low interest in the project. Maybe the reason is the level of graphics or animation, or simply the low popularity of genres I do not know.
I would like to know your opinion what was the worst and best in the project?
This is the latest version with an unlocked gallery (gold version).
DOWNLOAD
Win -
MEGA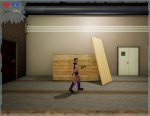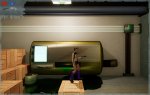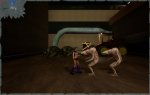 ​