Developer
: Blaskure
Patreon
-
Discord
Thread Updated
: 2020-12-17
Release Date
: 2020-12-13
Censored
: No
Version
: 0.1.1 Xmas Special
OS
: Windows, Mac, Linux,Android
Language
: English
Genre
:
Sandbox, 3dcg, Drugs, Animated, Oral sex, Handjob, Dominated, Spank, Male protagonist, Sex toys, Voyeurism, Incest , Puzzle, Teasing , Romance, Exhibitionism
Overview:
You'll play a drug addict who's been kicked out of the house for inappropriate behavior
the mail that was supposed to come to his twin brother accidentally comes to the main character,
mc sees this confusion as a message from the universe to escape his life, which has sunk to the bottom.​
Installation
:
Extract and run.
Incest :
To apply the patch
windows: Copy the file in folder Alms Hotel_Data and say yes to "The file already exists. Do you want to overwrite it?"
linux: Copy the file in folder Alms Hotel_Data/
mac: Copy the file in folder Contents/Resources/Data
Changelog
:
V0.1
Changelog
450 Renders
540 Animations Renders
2 Hours Game Time
Developer Notes
:
Unity crashes

We're really sorry that some of you have crash problems and can't play our game.
We are still working on the error. Unfortunately, we don't get these crashes on our test computers so it is not easy for us to fix it immediately.
But according to our research, we found that there are those who solve this problem using the following methods.
Please make sure your anti-virus is not blocking our game and you have properly installed it, make sure there's no missing files.
We saw many people getting this error because they installed Citrix Workspace on their computers. Unity has some bugs with this software.
There may some other softwares interrupt this game, please check Windows Event Viewer for crash logs and try disabling/uninstalling the conflicting software.
If you can't change the resolution try deleting settings in run->regedit-> HKEY_CURRENT_USER\SOFTWARE\BlaskureGames\Alms Hotel
Try different resolution settings in game, if you can't switch fullscreen press alt+enter, try right click to Alms Hotel.exe->Compatibility and apply different options
Try setting your screen to a lower resolution by: right click on windows desktop->Display settings->Resolution.
In some reports we saw how to save game, right click->Save->Create new Slot is the way to save. If this doesn't work it's probably related with the write permission.
if you can't see some names please make sure you have "CharacterNames.xml" file in the data folder.
if somehow a button stops functioning, saving&loading most probably will fix the problem.
--
About the comments about our sandbox, we know it is not full of with events right now, but of course we'll fill it in time. It won't be like a "do something and skip until next event comes up".
--
We've tested the game, but there may be bugs we've missed. We'd appreciate it if you'd report these bugs to us.
please send us "Player.log" from "C:\Users\YourUserName\AppData\LocalLow\BlaskureGames\Alms Hotel"

We worked so much for this game, i hope you guys like it
And please support us on patreon

Renpy remake

Xmas Special doesn't included in unity
Since we used the Renpy engine for the first time, we were only able to release a simple version. In time, we will write much better mechanics.
Click on the list icon at the top left to see the scenes, click on the time button to forward the time.
Please read Developer Notes for more information
DOWNLOAD
Win: GDRIVE - ANONFILE - FILESUPLOAD - MEGA
Mac: GDRIVE - ANONFILE - FILESUPLOAD - MEGA

Unity ( Old Version V0.1)
Unity Patch's
Extras:
Walkthrough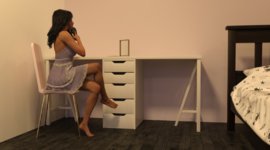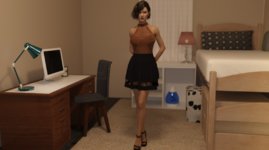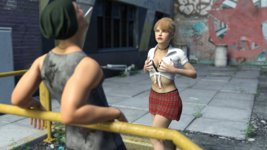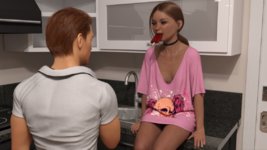 ​