​
Developer:
Chyos
Patreon

Version:
0.3.0.5
Release Date:
2020-09-11
Last Updated:
2020-09-21
Censored:
No
OS:
Windows
Language:
English
Genre:
3DCG, Fantasy, Male protagonist, Corruption, Incest, MILF, Monster girl, Vaginal sex, Anal sex , Big ass, Big tits, Blackmail, Voyeurism, RPG, Erotic adventure, Groping, Virgin, NTR (optional), Netori (seperated from NTR), Combat
(More to come)
Overview:
A Struggle With Sin is the story of a fantasy world in the midst of a civil war.
Rising taxes and raids by orcs and bandits make each villager act according to their own needs first.
Will you become like the others in this corrupt society? Or will you stay true to yourself and find a way out of the chaos that surrounds you?​
Changelog:
v0.3.0.5
Chopping wood/mining/farming costs can now be reduced with the constitution talent (current max 10)
New animations for mining + mining now gives stone and there are random copper spawns in the deep forest every 3 days.
Reworked Emily's house map
New option to change combat animations speed (options>visuals)
5 new animations for Emily, although for many of you that will count as 3 (not all of them sex scenes)
The bonus scene for Claire (She needs to be at 10C, Talk to her outside the inn)
You can continue Emily's story. Mira must be in the church to do that! Then just talk to Emily when going to bed, every other info should be in the questlog
Fixed some bugs that have been reported over the past weeks. Also added a few new lines of dialogue to Hiba's outdoor scene and fixed it. Also you can now rent a room at the inn even if you worked there before... Can't recall all the other things.
v0.2.9.5
- New animation for Claire and Kate threesome
- 3 New NTR punishment scenes between Kate and Thomas
- Threesome with Tia and Maui with Tia 20 C
- New Sex with Gwen in her Bedroom and now you can start training with Sabrina and continue her quest
- You can now use the "use witchcraft" option on Gutruk if you finished Gwen's mission and Sabrina Training
v0.2.8.5
Reworked 2 maps (Gwen's cottage inside/outside)
2 new maps (no spoilers here)
3 new animations for Gwen
First part of Gwen's quest
Kate's bonus scene of June with new 3some animations and Kate/Thomas scenes
Added an option to disable the autosave
Fixed all bugs that got reported to me over the past weeks
v0.2.8.2
2 new animations for Arianna
4 animations for Yasmine/Julia
4 animations for Penny (+transitions)
In total 402 new images
New map Penny's house
Quest for Penny and introduction of her character
New farming system (This will be expanded in the future)
New animations for cutting trees + the MC can now chop trees without Tia
Many bugfixes and slight changes to some events.
v0.2.7.2
New options: (you can find these in the menu under <General>)
- Turn off virgin blood: (for those who don't like to see it on their first time)
- Quick battle: (If you outscale an enemy, for example you are level 10 the orc is level 4 you can now kill him without having to go into the battle scene)
- Ntr on(off) Many asked for this so I've added it. BUT turning ntr off won't change previously made decisions or questlines. This might also cause problems. So I advise to only use this if you want to turn ntr on and not if you want to turn it off.
2 new animations for Arianna and I've added a bit more dialogue to her current scenes that also changes if you have sex with her more often
Added a tutorial to explain how to upgrade armor (tutorial gem and it will show if you craft the item at the smithy for the first time)
Smaller bugfixes
v0.2.7.0
317 new images
Bonus scene April with Kate & Rick
New content for Ophilia with 3 animations
New quest for Arianna with 6 animations
2 new maps
New option to upgrade equipment
Bugfixes (fixed the talentcheck exploit) and other minor bugs
v0.2.6.5
New content for Ophilia (3 animations)
Beginning of Ariannas quest (2 animations)
New character model for Arianna and Corven
The christmas event will now trigger if the ingame month is December
During the Serving minigame Kate can now talk to Grant (if things already escalated with him)
many bugfixes
And just finished updating the WT!
More details on my next steps will be in the weekly report
v0.2.6
Here a full overview with all changes since 0.2.5:
Bonus scene of Febuary with Maui (2 animations)
Scene for Hiba (2 animations)
5 reworked maps (Hunting ground, Bridge, Hidden path, Arenfield, Inn 2nd floor)
New map barn
New option to add a description to your savefile this needs to be binded to a key: Options > Controls > Add description to savefile (I suggest binding it to "N" = named save). If you don't import a save this is the standard configuration
New blowjob counter for all women
From now on all ntr sex activitys will be counted for the women
Continued story quest for Kate & Claire with 7 animations
Reworked many of Kate's original images
New Blackjack minigame
2 new characters with small introduction
reworked Penny's character model
other smaller changes and fixes
v0.2.5.1
Bonusscene of January for Tia with 5 new animations
New fasttravel feature by using an interactive map
New herbalist recipes + nature skill to search plants
Tia will now automaticly join and leave your group when entering/leaving Arenfield
The complete quest around Rumah to solve the conflict with the orcs. With different routes to approach the situation
2 reworked maps + 1 new
New ingame sprites for some characters and scenes
New animations for Tia (scene at the fire and inside the chieftains hut)
New animations for Raaisha same as for Tia in two locations.
In total 344 new images
v0.2.4
Bonus scene December with 2 animations
New relationship menu with additional information and statistics for each female character
Reworked hunters house map
3 New locations (Church)
New character: Natasha with a quest and 6 major and some smaller animations
Mira's quest with 8 animations
in total 565 new images
New sprites for the wolf/deer
New option to mine copper in the woods
Bugfixes
v0.2.3
Frisha's November bonus scene with 3 animations
9 animations for Kate they come together with the quest for her with 3 different outcomes
I've also added some dialogue to some of Kate's old events like her first sex scene and some altered dialogue for the scene when Claire watches Kate fuck.
Rework of many old Images at the inn
In total 406 new images (not counting the reworked)
New crafting system with 2 small quests
New Icons for most ingame items
Rework of the inn map
2 new maps
A small event for Christmas (Can be completed in December and January)
Some quality of life changes:
You will create up to 3 vials of cum now (If you have that many empty vials in the inventory)
If you get hunting skill 3+ you will never miss a shot on a rabbit
If you get hunting skill 5+ you will never miss a shot on a deer
When you have to pay 2 gold at the inn you can pay them directly to prevent getting kicked out
Tia will now level up if the difference between the Players level and hers is to high
You can sell all your potions at once to Lucius
2 animations for Claire
[*]Questline to save Frisha from Dave (4 animations)
[*]Questline for Yasmine (mayors wife) (3 animations)
[*]Continue Bianca's quest
[*]You can now pay your debt to the mayor and get your house back
[*]4 new maps
[*]In total 238 new images
[*]Reworked the lightning system of the game to reduce lag
[*]Option to spent time in every location (no longer restricted to Village)
[*]Bugfixes of former events
Developer Notes
:
Currently planned to be added fetishes: Netori seperated from Netorare, Pregnancy, BDSM

FAQ:
After having a discussion about ntr here already (page 4) I want to clarify so that you don't have to search:
Currently there is Netorare content in this game, which you can avoid OR turn off at the start.
There is also netori content in the game that you can play even if you switch ntr off.
DOWNLOAD
Win -
MEGA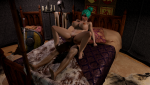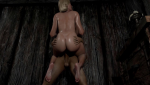 ​
Last edited by a moderator: